Areas of Assessment
If you are looking for some clarity about your diagnosis or are trying to get more insight into the direction that treatment should take, psychological testing can help. New Dimensions Day Treatment Centers offers psychological testing services for both adolescents and adults.
Some of the areas that psychological testing can assess include:
Depression
Anxiety
Developmental Disabilities
Autism
ADHD
Bipolar Disorder (Type I and II)
Schizophrenia
OCD
PTSD
Disruptive Behavior, Impulse Control, and Conduct Disorders
Substance Dependence
Personality Disorders
Advantages of Psychological Testing
Clarification of Diagnosis
Many psychological disorders have common symptoms. Psychological testing can help bring clarity about which diagnosis is the primary driver of the existing problems.
Clarification of Current Level of Functioning
Psychological testing can provide insight into an individual's current level of functioning and their ability to improve their functioning in the future.
Clarification of Treatment Goals
Psychological testing can help highlight where treatment should focus, which can improve overall treatment outcomes.
Clarification of Underlying Problems or Disorders
Psychological testing can provide insight into underlying disorders that may be contributing to the current problematic behaviors.
What to Expect
Three separate appointments are usually necessary as part of a complete psychological assessment.
Fifty-minute session gathering detailed biopsychosocial information from the patient and parent/caregiver
Four-hour session performing the psychological assessment instruments
Fifty-minute session providing the patient and their family with feedback
If you want to learn more about psychological testing and how it may benefit you, contact us at 1-800-685-9796.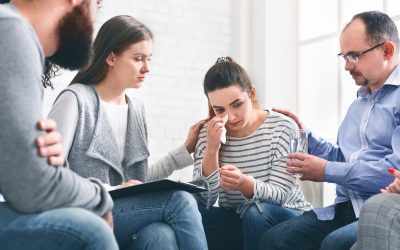 Witnessing a loved one struggling with addiction is a heart-wrenching experience. Whether it's alcohol, drugs, or any other substance, the devastating impact on their physical and mental health, as well as relationships, can be overwhelming. Convincing someone to seek...