Mohammed Ayoub, MD
Mohammed Ayoub, MD is a practicing Adult, Child, and Adolescent Psychiatrist in Houston, Texas. After finishing General Psychiatry Residency at Loyola University Medical Center in Maywood, Illinois and Child and Adolescent Psychiatry Residency at the University of Texas Medical Branch in Galveston, Dr. Ayoub has been practicing in Clear Lake since 2002. He has been with the New Dimensions Day Treatment program of Clear Lake as the Medical Director of their Adolescent Program since 2002.
Laura Alper, MA, LCDC
Laura is the Director of the Adult Chemical Dependency Program in the Woodlands. Laura is a Licensed Chemical Dependency Counselor specializing in adult outpatient treatment. She received her Bachelor's degree and Master's degree in psychology from the University of Houston – Clear Lake. Laura has experience working with clients involved with the Criminal Justice System, Specialty Courts and Texas Department of Family and Protective Services. She also has training and experience working with dual diagnosis clients. Laura previously worked as a Drug and Alcohol Prevention Specialist educating youth and families on drug and alcohol prevention, teaching family dynamics and parenting skills.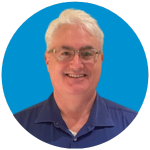 Dr. Robert Ferow Ed.D, LPC-S, LSOTP
Dr. Robert Ferow Ed.D., is a licensed professional counselor supervisor (LPC-S #62346) and Licensed Sex Offender Treatment Provider (LSOTP #99627). Robert earned his Doctor of Education traumatology from Liberty University, his master's in counseling from the University of Houston Victoria, his BA in History and Psychology from Sam Houston State University, and his EMT-Paramedic from HCCS.
Robert has a background in crisis intervention and Forensic counseling with the CIRT team of Houston Police Department and Harris County Sheriff's Office (2014-2021), Additionally background includes: Private Practice (2021-2022), PHP therapist (2012-2014), pastoral counseling and ministry (2010-2012), Chemical Dependency Counselor (2008-2010), Adolescent IOP and Adult PHP counselor (2006-2008), EMT-P (1991-2000).
Robert specializes in recovery from: Sexual Assault trauma, First responder trauma & Military combat trauma, adult chemical dependency and adult children of alcoholics, as well as juvenal sexual misconduct cases. Robert has worked in Health care since 199o.
Robert is a veteran of the United States Marine Corps and served between 1987 and 1990 as 0341 infantry mortarman within a marine amphibious special operations battalion of the First Marine Division First Marine Regiment. Additionally, Robert served TAD as Battalion Police Sergeant.
Dr. Robert is the Director of Clinical Services at The Woodlands, Tx location. He is involved with the adult mental health and dual diagnosis programs. Robert is experienced in prolonged exposure therapy, sand tray therapy, cinema therapy, and utilizes an Emotionally Focused Therapy approach of Gestalt and Logo Therapy.
During Robert's spare time he is a bladesmith and blacksmith having apprenticed under Tom Lundquist of the movie Last of the Mohicans. Robert also enjoys the training and development of new counselors and counseling students. Furthermore, Robert enjoys cooking and trying new foods from the world from his travels in Africa, Asia, and all points on a compass.
John Loh, LMFT
John is a therapist in the adult IOP program. He graduated with his master's degree in family therapy from the University of Houston. John has experience working with adults in the hospital setting and in private practice. His background is in family and couples therapy, which allows him to see how family systems affect who we are today and notice intergenerational patterns. He enjoys helping provide people the tools to help them live a life guided by their values. His expertise lies in anxiety, substance use, depression, family issues, affairs, motivation, and communication.
Amanda Chism, M.Ed., LPC, Director of Adolescent Services
Amanda is the Director of Adolescent Services in the Woodlands. She is a Licensed Professional Counselor specializing in working with teens and families. She received her bachelor's degree in non-profit management from the University of Texas at Arlington and master's degree in clinical mental health counseling from Lamar University. Before becoming a therapist, Amanda worked with teens and families for years in non-profit work. After becoming licensed, she continued working with that population as a school-based therapist. She has experience working with minority populations, including LGBTQ+, as well as issues like substance use, eating disorders, attachment issues, depression, anxiety, and trauma. Amanda enjoys helping teens realize and take back their personal power in their mental health journey and loves seeing families connect through compassion and clear communication. In her free time, you can usually find her working on something creative with art or music, cuddling with her dog River, or catching an Astros game.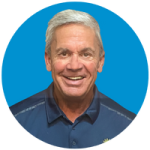 John O'Shee, Marketer
John was raised in Louisiana and in his early twenties decided to serve his country as a United States Army Infantry Officer.  Following his career in the military he changed his focus to mental health with an interest in substance abuse.  
John earned his Bachelor's degree in social work from Northwestern State University and a Master's degree in social work from Louisiana State University in Baton Rouge. He has been employed in the mental health field for over 20 years, with 15 of those in residential substance abuse and psychiatric inpatient work.  
For the past five years, John has directed his passion for helping those suffering from addiction in combination with his education and training to pursue business development for New Dimensions and share our co-occurring treatment approach.