Mohammed Ayoub, MD
Mohammed Ayoub, MD is a practicing Adult, Child, and Adolescent Psychiatrist in Houston, Texas. After finishing General Psychiatry Residency at Loyola University Medical Center in Maywood, Illinois and Child and Adolescent Psychiatry Residency at the University of Texas Medical Branch in Galveston, Dr. Ayoub has been practicing in Clear Lake since 2002. He has been with the New Dimensions Day Treatment program of Clear Lake as the Medical Director of their Adolescent Program since 2002.
Lola Murray, Nurse Practitioner
Lola Murray is a psychiatric nurse practitioner at New Dimensions. Lola worked as an RN in Austin TX before returning to school to become an advanced practice psychiatric nurse at Rush University in Chicago, IL. Lola worked in the psychiatric emergency room and inpatient treatments before transitioning to her current role. Outside of work, Lola likes gardening and yoga.
Laura Alper, MA, LCDC
Laura is the Director of the Adult Chemical Dependency Program in the Woodlands. Laura is a Licensed Chemical Dependency Counselor specializing in adult outpatient treatment. She received her Bachelor's degree and Master's degree in psychology from the University of Houston – Clear Lake. Laura has experience working with clients involved with the Criminal Justice System, Specialty Courts and Texas Department of Family and Protective Services. She also has training and experience working with dual diagnosis clients. Laura previously worked as a Drug and Alcohol Prevention Specialist educating youth and families on drug and alcohol prevention, teaching family dynamics and parenting skills.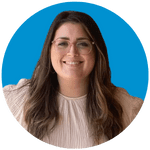 Cady Parliman, MSW, LMSW
Cady graduated from Florida State University with a BS in Family and Child Sciences and received her Master's Degree in Social Work from University of Maryland, Baltimore with a concentration in clinical mental health. She has experience working as a school social worker and with adults presenting with both mental health and substance use disorders. Cady views therapy as a collaborative process in which the therapist walks alongside the patient in order for them to reach their own personal growth goals. Cady's expertise lies in working with individuals with substance use disorders, depression, anxiety, self-esteem related issues, managing life transitions, relationships issues, and codependency.
Amanda Rhodes LMSW
Amanda Rhodes, LMSW, is the Adolescent Program Therapist at The Woodlands. She received her Master of Social Work from the Graduate College of Social Work at the University of Houston. Amanda has several years of experience assisting children and ​adolescents towards their mental, emotional, and behavioral health goals as well as increasing healthy relationships between youth and their family members. Amanda has worked in various settings including inpatient, outpatient, schools, and non-profit. She has utilized several therapeutic treatment modalities such as: cognitive behavioral therapy, motivational interviewing, solution-focused, crisis intervention, as well as, practices from a person-centered and trauma-focused approach. Amanda has helped youth with depression, anxiety, substance use issues, low self-esteem, aggression, suicidal thoughts, self-harming behaviors, life stressors, trauma, and severe mood shifts. Amanda is passionate about the lives of youth and believes strongly in meeting them where they are at in their life journey.
Dr. Salvatore Paul Carbonaro, Jr., PhD, LCDC
Dr. Salvatore Paul Carbonaro, Jr., PhD, is a licensed psychologist (LP – #38815), and a licensed chemical dependency counselor (LCDC – #11421) within the state of Texas. Sal earned his doctorate in psychology from Fielding Graduate University, which is an accredited university by the American Psychological Association (APA). Sal also completed his clinical training and postdoctoral fellowship with The Guidance Center in Leavenworth, KS, which is an APA approved clinical internship training facility. Other clinical training experiences occurred with the Beauford H. Jester IV psychiatric prison facility, where he provided therapy to inmates with co-occurring disorders, and the University of Texas Health Science Center Houston, where he worked with individuals who have an autism spectrum disorder. Sal's dissertation investigated the effects of post-traumatic stress disorder (PTSD) among those in recovery from alcoholism, which found the importance of working through shame and guilt.
Sal is a veteran of the U.S. Navy, and served between 1999 and 2004 as an electronics technician onboard the USS Tarawa. After he was honorably discharged from the military, Sal worked as a licensed prevention specialist within Aldine ISD, where he provided life skills lessons designed to teach middle school students about the dangers of substance use and ways to cope with life stressors. He has provided individual and group therapy to children and adolescents within private practice settings, as well as within juvenile detention centers (JDC). He has also provided individual and group therapy to adult men and women within community treatment centers, prison facilities, and private practice settings.
Sal is the Director of Adolescent Treatment at New Dimensions at the Woodlands, TX location.  He provides group and individual guidance to adolescents struggling with a wide range of psychological diagnoses. Sal is also available to conduct psychological testing with adolescents, which can enhance diagnostic clarity as well as treatment planning for improved methods of therapeutic healing.
In his spare time, Sal enjoys spending quality time with his two children. He also enjoys reading, writing, visiting various places around the Houston area (e.g., NASA, the Houston Museum of Natural Science, the Houston Zoo, etc.), oil painting, watching science fiction movies, watching sports, and going to the gym.
John Loh, LMFT-Associate
John is a therapist in the adult IOP program. He graduated with his master's degree in family therapy from the University of Houston. John has experience working with adults in the hospital setting and in private practice. His background is in family and couples therapy, which allows him to see how family systems affect who we are today and notice intergenerational patterns. He enjoys helping provide people the tools to help them live a life guided by their values. His expertise lies in anxiety, substance use, depression, family issues, affairs, motivation, and communication.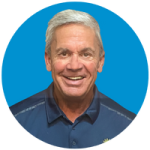 John O'Shee, Marketer
Bio coming soon.