Alcohol and Drug Addiction Intervention
Interventions Can Help Start the Recovery Process
An alcohol or drug addiction intervention is a structured process where family members, friends, and other concerned individuals (i.e. coworkers, employers, pastors, etc.) confront the alcoholic or addict about the consequences of their addiction and the impact that it has had on their lives. An intervention is a carefully planned process that is designed to break through the denial of the alcoholic or addict and motivate them to accept treatment.
An intervention:
Provides each person an opportunity to give specific examples of how the addict's behaviors have affected them.
Provides each person an opportunity to clearly state why they want their loved one to get help.
Presents the addict with a prearranged treatment plan that specifies the when, where, and how treatment will begin.
Provides each person an opportunity to outline what they will do if their loved one refuses to accept treatment.
Interventions at New Dimensions Day Treatment Centers
The intervention team at New Dimensions can help you determine if an intervention is appropriate for you and your loved ones.  Our staff of trained chemical dependency counselors will evaluate your current situation and help you develop a plan of action to help you help the alcoholic or addict in your life.  The intervention staff will be with you throughout the intervention process and will help you develop effective strategies to maximize the opportunities for a successful outcome. 
An intervention can be a powerful way of getting your loved one to accept the help that they need so that the whole family can begin the healing process.  Don't keep putting it off.  Addiction is progressive.  It gets worse over time.  The sooner you get started, the faster everyone can start recovering. 
If you or someone you know is struggling with substance abuse issues, we can help.
Contact us at 1-800-685-9796 to learn more and get started today.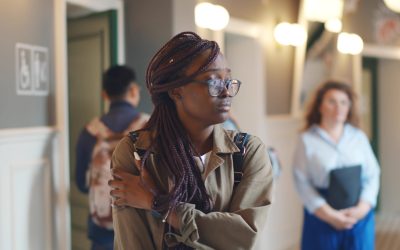 From anxiety and depression to stress and mood disorders, the spectrum of mental health challenges is complex, to say the least. While genetics and life experiences each play their own roles in shaping our mental health, an often underestimated factor that influences...