Gary Hilliard, BS, LCDC
After receiving a Bachelor's of Science Degree in Banking and Financial Institutions at the University of Houston, Gary Hilliard, BS, LCDC worked as a banker for several years prior to a second career as a Licensed Chemical Dependency Counselor. Gary started his career as an addictions specialist with the Cenikor Foundation in Dayton, Texas, where he worked for four years. In 2011, Gary joined New Dimensions Day Treatment Centers where he works as the Director of Substance Abuse Counseling.
Mohammed Ayoub, MD
Mohammed Ayoub, MD is a practicing Adult, Child, and Adolescent Psychiatrist in Houston, Texas. After finishing General Psychiatry Residency at Loyola University Medical Center in Maywood, Illinois and Child and Adolescent Psychiatry Residency at the University of Texas Medical Branch in Galveston, Dr. Ayoub has been practicing in Clear Lake since 2002. He has been with the New Dimensions Day Treatment program of Clear Lake as the Medical Director of their Adolescent Program since 2002.
Harry Carpio MS, LPC-A, NCC
Harry Carpio MS, LPC-A, NCC is a Licensed Professional Counselor Associate (License # 92033) supervised by Ana Valenzuela MS, LPC-S, NCC, LCDC, CTRP-C (License # 74356). I obtained my Bachelor of Science Degree in Physical Therapy from my home country, the Philippines. I earned my Master of Science in Clinical Mental Health Counseling at Walden University Minneapolis, Minnesota.
I have long experience working with different ages, from 4 to 80 years of age, with multiple Physical and Mental Health Conditions. I worked as a bedside Patient Care Assistant at Methodist Hospital for over a year, PASRR Lead Evaluator for more than nine years, and as a Registered Behavior Technician at Action Behavior Center, working with children diagnosed with autism disorder.
I have experience providing counseling services with adolescents diagnosed with both Mental Health conditions and substance use disorders. I handle group and individual counseling using an eclectic approach but primarily focused on CBT, Person-Centered Therapy, and Solution Focused Therapy. I also know how to build trust connections with children utilizing behavioral techniques and play therapy.
Counseling Mission: To provide a safe space to my clients from different walks of life and form a therapeutic relationship with a welcoming and judgment-free environment. I believe in the power of people to overcome struggles with the proper guidance, support network, and tools to overcome adversaries in their lives.
Languages Spoken: English and Filipino
Terri R. Yanoviak, LCDC
My name is Terri Yanoviak and I am the counselor for the Chemical Dependency Program in Katy. I am a Licensed Chemical Dependency Counselor (LCDC) specializing in adult and adolescent outpatient treatment. I received my LCDC from St. Thomas University in Houston. Through my own lifetime journey with addiction and recovery I discovered a passion in working with people who are battling substance abuse issues. I have a natural innate calling to help people and can quickly establish a great rapport and harmony with all my clients.
It is my goal to help you reach your full potential in life and realize that you can enjoy happiness substance free. Take that first step and come meet me where you are, this is a judgement free area. I know you will love our dynamic group setting where we practice didactic techniques and process through internal and external barriers to recovery. Stop hurting, and begin your recovery today! In my spare time I like to travel, sail, hike, cook and read while lounging on a beach.
"I do not think of all the misery, but of all the beauty that still remains." -Anne Frank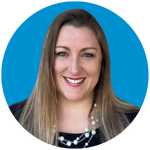 Mariah Collier, LPC
Mariah is a Licensed Professional Counselor (LPC) who has worked in a residential treatment center, a psychiatric hospital, and in private practice. She has helped people from all walks of life with varying struggles. She is trained in EMDR therapy and though she "borrows" from many theories, she primarily subscribes to Cognitive Behavioral Therapy. She has seen the power that changing one's thinking can have in one's life. Mariah is passionate about connecting with people and finding ways to help them heal and find fulfillment. She believes that it takes an incredible amount of courage to ask for and seek help, and that each person's journey to wellbeing is unique. In her personal time, Mariah loves to spend time with her son, family, and friends. She is also an avid traveler, movie watcher, and reader.
"People who have a strong sense of love and belonging believe they are worthy of love and belonging. They are willing to let go of who they thought they should be to be who they truly are." – Brene Brown
Regina Elrod, LPC-
Associate
Regina Elrod joined NDD Treatment Centers in the April of 2023 as an Adult Mental Health Therapist. Regina is a Licensed Professional Counselor- Associate under the supervision of Professor Larry Garrett. She brings 17 years of experience in education from Houston ISD, Katy ISD, and KIPP Texas, where she worked as a Lead Math Teacher, Athletic Director, Head Track & Field Coach, and Dean of Students. Regina received her Bachelor of Arts in Economics from Oberlin College (Ohio) in 2002, where she was also a member of the Women's basketball team and a Ronald E. McNair Research Scholar. Soon she would work in banking, payroll accounting, and then teaching her in Texas. In 2013, she received her master's in educational leadership and then her second master's degree in 2022 in Counseling and Development from Lamar University.
Regina has worked in "counseling" over the years in various forms, beginning in high school as a peer mediator, then six years as a teacher as a Restorative Circle/Justice facilitator at Morton Ranch High School and Junior High, five years as a counselor in an international women's group, and finally, and as a counseling intern through Lamar University. She has experiences with individuals with addictions, marital issues, depression, family issues, and suicidal ideations. "I continue to be a teacher, encourager, and coach patiently working with every person I encounter. I want people to know that their information is confidential with me, and I work my hardest to guide them in their change for the better." Regina enjoys spending time with her husband and watching their two college kids and youngest play sports and develop their talent in the arts.
"You are planting seeds now and one day when you least expect those flowers will bloom. Trust the process." -Germany Kent
Francisco R. Mendez, MS, LPC-Associate
Welcome! My name is Francisco Mendez. I am an Adolescent Psychotherapist at New Dimensions. I earned my undergraduate degree in Psychology at the University of St. Thomas in 2017 and my graduate degree in Clinical Mental Health Counseling at the University of Houston—Clear Lake in 2022.
I decided to be a counselor because I want to empower others to overcome the challenges they face by providing support, compassion, and having a strengths-based perspective. I use Acceptance and Commitment Therapy (ACT), Person-Centered Therapy, and Cognitive Behavioral Therapy (CBT) in my psychotherapeutic approach.
In my personal time, I enjoy spending time with family and going to the movie theatre.
Rose Johnson, Community Liaison
After receiving a Bachelor's Degree in Marketing from Houston Baptist University, Rose Johnson began her journey in sales/marketing. High energy with a contagious laugh, accomplished and business savvy professional with the innate ability to connect with individuals from diverse walks of life has provided Rose with the ability to establish solid relationships. Having dealt with Alcoholism in her family has armed her with the compassion, sincerity, and empathy that is needed when conversing with individuals that are struggling with abuse issues and getting them to commit to the initial appointment. Rose Johnson joined New Dimensions in 2020 as Community Liaison and she truly enjoys connecting the dots between New Dimensions, Hospitals, physician practices, and Behavioral Health locations.
New Dimensions—Opening New Dimensions in Mental Health!