Gary Hilliard, BS, LCDC
After receiving a Bachelor's of Science Degree in Banking and Financial Institutions at the University of Houston, Gary Hilliard, BS, LCDC worked as a banker for several years prior to a second career as a Licensed Chemical Dependency Counselor. Gary started his career as an addictions specialist with the Cenikor Foundation in Dayton, Texas, where he worked for four years. In 2011, Gary joined New Dimensions Day Treatment Centers where he works as the Director of Substance Abuse Counseling.
Mohammed Ayoub, MD
Mohammed Ayoub, MD is a practicing Adult, Child, and Adolescent Psychiatrist in Houston, Texas. After finishing General Psychiatry Residency at Loyola University Medical Center in Maywood, Illinois and Child and Adolescent Psychiatry Residency at the University of Texas Medical Branch in Galveston, Dr. Ayoub has been practicing in Clear Lake since 2002. He has been with the New Dimensions Day Treatment program of Clear Lake as the Medical Director of their Adolescent Program since 2002.
Lola Murray, Nurse Practitioner
Lola Murray is a psychiatric nurse practitioner at New Dimensions. Lola worked as an RN in Austin TX before returning to school to become an advanced practice psychiatric nurse at Rush University in Chicago, IL. Lola worked in the psychiatric emergency room and inpatient treatments before transitioning to her current role. Outside of work, Lola likes gardening and yoga.
Patrick Hagler, LMFT, LCDC
Patrick Hagler, LMFT, LCDC (B.A. Film Studies, University of California, Santa Barbara; M.A. Clinical Psychology, Antioch University Los Angeles; Chemical Dependency Counselor Certification, Loyola Marymount University, Los Angeles) joined New Dimensions in the Katy location as Clinical Director in 2021. Patrick is a licensed Marriage & Family Therapist and Licensed Chemical Dependency Counselor. Patrick has worked in several inpatient residential and outpatient settings providing mental health and substance abuse counseling for adolescents and adults. Patrick is trained in EMDR therapy (by Rick Levinson) and completed a 2-year Gestalt Experiential Psychotherapy program under the mentorship of Dr. Allen Berger. Patrick's philosophy is rooted in Gestalt Psychology and Mindfulness Based Cognitive Therapy. He uses a "here and now" approach and helps clients escape from the negative cycle of chronic, debilitating, self-reflective judging. He believes each person has a true, lovable self that wants to emerge. His goal is to help each patient reclaim that true self by release from the self-constructed "prison of the mind". He teaches mindfulness practices to reduce depression and anxiety in clients by helping them identity maladaptive, unconscious, unhelpful habituated ways of reacting and replacing them with healthy ways of responding. He helps his patients get out of their own way! In his free time, Patrick enjoys working out, running, and spending time with his wife and seven children.
"For the ordinary man or woman, whose mind is a checkerboard of crisscrossing reflections, opinions, and prejudices, bare attention is virtually impossible; one's life is thus centered not in reality itself but in one's ideas of it. So long as the winds of thought continue to disturb the water of our Self-nature, we cannot distinguish truth from untruth. It is imperative, therefore, that these winds be stilled."
Philip Kapleau, "The Three Pillars of Zen, pgs. 12,35"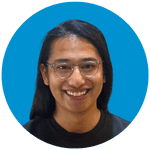 Chris Rodriguez, MSW, LMSW
My name is Chris Rodriguez, MSW, LMSW (he/she/they) and I joined New Dimensions as an Adolescent Psychotherapist in 2021. As a queer transgender person of color I am committed to promoting respect, empowerment, and social justice. Professionally, my focus areas include: gender and sexual minorities, communities of color, education equity, behavioral health, restorative-transformational justice, socioeconomic mobility, and program planning, development, and evaluation. I have experience practicing social work in the community, school, and hospital setting. I am practiced in Trauma-Informed Care (TIC), Person-Centered Therapy, Solution Focused Brief Therapy (SFBT), Rational Emotive Behavior Therapy (REBT), and Cognitive Behavior Therapy (CBT).
I earned my undergraduate degree in Social Work from Texas Southern University in 2019 and my graduate degree in Social Work from the University of Houston in 2020.
I obtained my status as Licensed Master Social Worker (LMSW) in 2020.
Terri R. Yanoviak, LCDC
My name is Terri Yanoviak and I am the counselor for the Chemical Dependency Program in Katy. I am a Licensed Chemical Dependency Counselor (LCDC) specializing in adult and adolescent outpatient treatment. I received my LCDC from St. Thomas University in Houston. Through my own lifetime journey with addiction and recovery I discovered a passion in working with people who are battling substance abuse issues. I have a natural innate calling to help people and can quickly establish a great rapport and harmony with all my clients.
It is my goal to help you reach your full potential in life and realize that you can enjoy happiness substance free. Take that first step and come meet me where you are, this is a judgement free area. I know you will love our dynamic group setting where we practice didactic techniques and process through internal and external barriers to recovery. Stop hurting, and begin your recovery today! In my spare time I like to travel, sail, hike, cook and read while lounging on a beach.
"I do not think of all the misery, but of all the beauty that still remains." -Anne Frank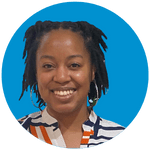 Sharnell Holden, LPC
Balancing life and the challenges that come with it can be difficult and navigating through it on your own can be very frustrating. Each person's experience is unique. You may be experiencing anxiety, depression, stress, trauma, grief, relationship issues, self-doubt, or feelings that are unmanageable and overwhelming. You do not have to carry life's burdens alone. The counseling process is helpful to relieve you from everyday stress and life experiences that you are carrying.
My role as your counselor is to help support you through difficult times, provide a safe environment to achieve the life you desire, and guide you in becoming the best version of yourself. In my counseling approach, I utilize person-centered, cognitive-behavioral therapy, and therapeutic tools that help to guide each session to focus on your needs while providing techniques like mindfulness, relaxation, and self-motivation. I earned my Master's degree in Clinical Mental Health Counseling from The University of Texas at San Antonio in 2020 and became a licensed professional counselor associate in 2021.
I joined New Dimensions as an Adolescent Psychotherapist in 2022. I have had the opportunity to counsel individuals struggling with anxiety, depression, family and relationship issues, stress, trauma, grief, behavioral issues, and social anxiety. I have worked with individuals, families, couples, and juvenile groups. I believe that mental health is important in creating a positive life and provide healthy coping techniques to overcome difficult times.
"Healing takes time, and asking for help is a courageous step." -Mariska Hargitay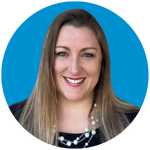 Mariah Collier, LPC
Mariah is a Licensed Professional Counselor (LPC) who has worked in a residential treatment center, a
psychiatric hospital, and in private practice. She has helped people from all walks of life with varying
struggles. She is trained in EMDR therapy and though she "borrows" from many theories, she primarily
subscribes to Cognitive Behavioral Therapy. She has seen the power that changing one's thinking can
have in one's life. Mariah is passionate about connecting with people and finding ways to help them
heal and find fulfillment. She believes that it takes an incredible amount of courage to ask for and seek
help, and that each person's journey to wellbeing is unique. In her personal time, Mariah loves to spend
time with her son, family, and friends. She is also an avid traveler, movie watcher, and reader.
"People who have a strong sense of love and belonging believe they are worthy of love and belonging.
They are willing to let go of who they thought they should be to be who they truly are." – Brene Brown
Rose Johnson, Marketer
Bio coming soon.