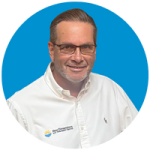 Gary Hilliard, BS, LCDC
After receiving a Bachelor's of Science Degree in Banking and Financial Institutions at the University of Houston, Gary Hilliard, BS, LCDC worked as a banker for several years prior to a second career as a Licensed Chemical Dependency Counselor. Gary started his career as an addictions specialist with the Cenikor Foundation in Dayton, Texas, where he worked for four years. In 2011, Gary joined New Dimensions Day Treatment Centers where he works as the Director of Substance Abuse Counseling.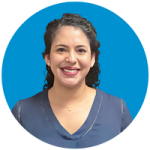 Maritza Martinez, MA, LPC
Maritza Martinez, M.A., LPC received her Bachelors of Science in Psychology from the University of Houston and her Masters of Arts degree in Clinical Mental Health from Sam Houston State University. Maritza has experience in both outpatient mental health and private practice and a considerable amount of knowledge in areas such as: bipolar disorder, addiction, trauma, depression, and anxiety. Maritza has also had the opportunity to work with young adults, adults, and the elderly.
Mohammed Ayoub, MD
Mohammed Ayoub, MD is a practicing Adult, Child, and Adolescent Psychiatrist in Houston, Texas. After finishing General Psychiatry Residency at Loyola University Medical Center in Maywood, Illinois and Child and Adolescent Psychiatry Residency at the University of Texas Medical Branch in Galveston, Dr. Ayoub has been practicing in Clear Lake since 2002. He has been with the New Dimensions Day Treatment program of Clear Lake as the Medical Director of their Adolescent Program since 2002.
Lola Murray, Nurse Practitioner
Lola Murray is a psychiatric nurse practitioner at New Dimensions. Lola worked as an RN in Austin TX before returning to school to become an advanced practice psychiatric nurse at Rush University in Chicago, IL. Lola worked in the psychiatric emergency room and inpatient treatments before transitioning to her current role. Outside of work, Lola likes gardening and yoga.
Tracie Bein, MA, LPC
Tracie Bein, MA, LPC is the Adult Mental Health Clinical Director and has worked at New Dimensions Day Treatment Centers in the position since 2000. She received her bachelor's degree in Psychology from the University of Texas at Austin. Ms. Bein received her master's degree in Counseling Psychology from Tufts University in Boston. She has over 27 years of experience in the field as a Licensed Professional Counselor. Besides working at New Dimensions, she has worked in numerous adult partial hospital programs in Texas doing individual, family and group psychotherapy. She also has experience in geriatric outpatient mental health and in the past served as the Clinical Director for the Rape Crisis Center in San Antonio, Texas. Her clinical specialties include trauma counseling, bipolar, depression and anxiety disorders and grief work. She also is certified in Reiki II.
Jeanie West LCDC
After receiving an Associates in Applied Science of Nursing degree at Alvin Community College, Jeanie West, LCDC worked as an RN for several years before returning to school to pursue a career change as a Licensed Chemical Dependency Counselor. Jeanie began her career as an addictions counselor with New Dimensions in 2013. Jeanie is a certified Yoga and Meditation instructor. Jeanie has been working in the field of recovery since 2013. She is a native Houstonian, attended Alvin College where she received her Associates in Applied Science of Nursing and worked as an RN. is a certified yoga instructor and has an extensive business management background in the Oil and Gas industry, but while experiencing her own personal journey in recovery she decided to return to school to become a Licensed Chemical Dependency Counselor. She became passionate and grateful for the opportunity to work in something she loves and has never thought about doing anything else. She enjoys talking with people about the joys of recovery, and because asking for help was so difficult for her, she always wants to be available to answer questions and be able to help.
Anetra Williams, M.Ed., LPC, Associate supervised by
Morgan Tuck M.A.. LPC-S, NCC
Anetra received her Bachelor of Science in Sociology from the University of Houston Clear Lake. She received her Masters in Education (M.Ed.) in Counseling and Development from Lamar University. She is experienced in working with trauma, anxiety, depression, bipolar disorder, schizophrenia, Autism, and IDD. Anetra's experience includes working with children, adolescents, couples, families, and adults. Her specialization is working in marriage and family therapy.  Anetra also has certifications in Reiki II and Children's Yoga.  Her previous experience includes over 10 years in education working with children with behavior issues.
Aysha Hussaini-Stewart, LMSW
Aysha Hussaini-Stewart, LMSW is the Clinical Director of the adolescent department at the Clear Lake location. Aysha received her Bachelor's degree with a double major in psychology and sociology from the University of Alabama in Huntsville. After several years of working various jobs in the mental health field she returned to school and obtained her Master's degree in social work from the University of Houston. Aysha has experience working with diverse populations and a variety of issues including LGBT+, substance use disorders, chronic pain, depression, anxiety, bipolar disorders, trauma, grief and other life stressors.
Jazmin Payne, LMSW, LCPAA
Jazmin received a Bachelor's Degree in Social Work with a concentration in mental health and a Master's Degree in Social Work general studies from Alabama A&M University. She has worked with children and families for 10 years including experience with in-home counseling, school social work, and international foster care. During her time in the field, she has worked with mental health, trauma-related behaviors, parenting skills, and substance abuse issues.